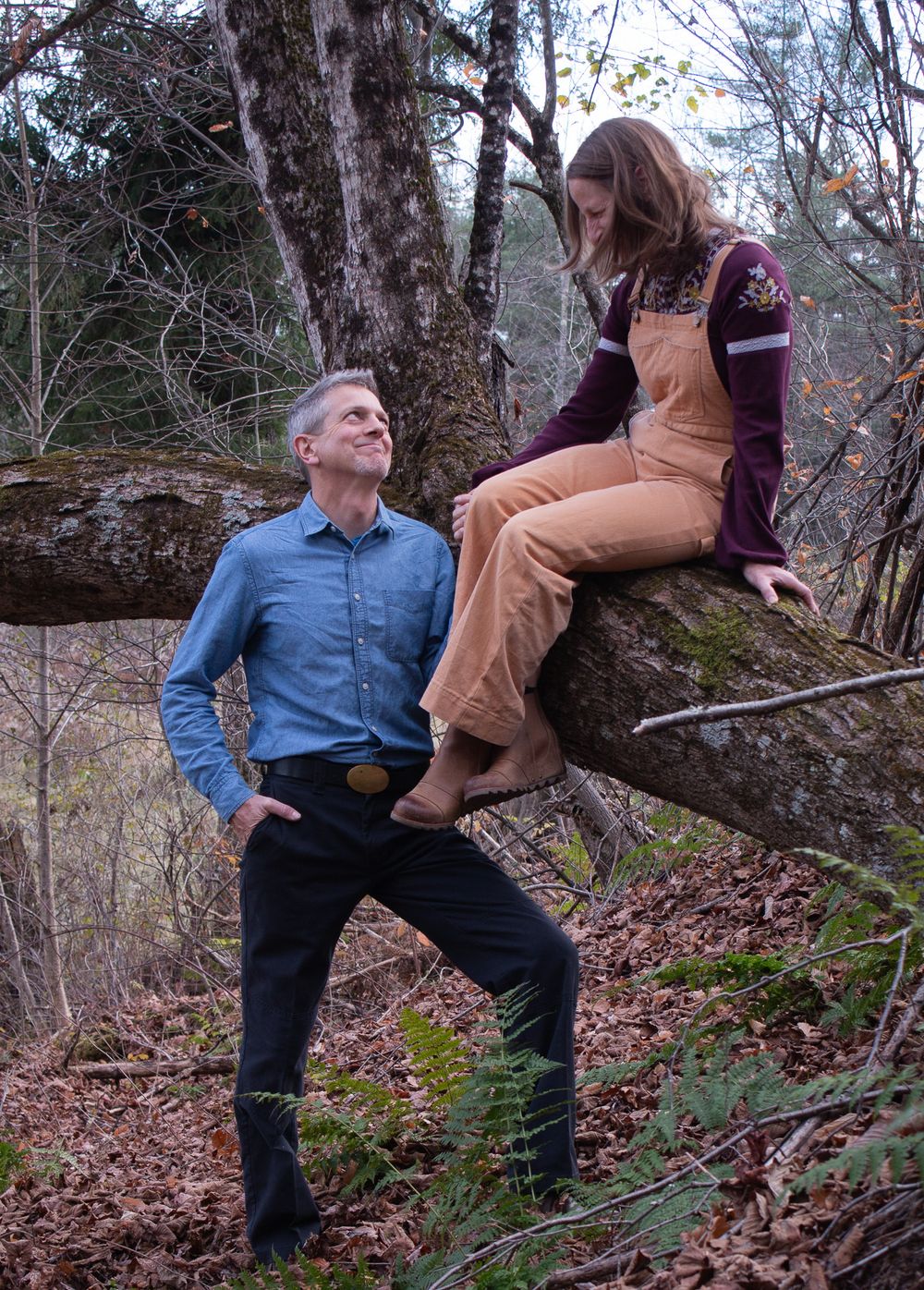 Jennings & McComber is Andy and Kara Lake. Husband and wife duo out of the Green Mountains of Vermont; named for their maternal grandmothers, Lorena Jennings and Georgena McComber. Andy and Kara met in 1996 doing a production of Crazy for You at the Weston Playhouse. The pair married the next summer, and settled in the heart of Vermont where they raised their six children.
Written in non-standard song structures, and crossing genres, this multi-instrumentalist duo's acoustic songs speak of the life and longings of a couple living in the New England mountains through long harmonies and instrumental melodies.
Jennings and McComber have recorded two albums of original songs; Let Fall the Fine, recorded by Little Gems Productions in Brookfield, VT's historic Pond Village Church, released November 2016. Will You Leave the Light On? recorded at Pepperbox Studio in Chelsea, VT and released in April 2019.